Furniture waste
Furniture waste London – at some point, your favorite items of furniture are no longer the source of jealousy for your guests and the reason for your family members to be proud. We know that you might have been attached to them, but you sometimes have to replace old chairs, cupboards, and tables with new, shiny, and fashionable ones.
Some of customers getting in touch with us are reluctant to do so, as they do not know what to do with furniture waste. Some abandon the idea of redecorating their living room, dining room, or any other place, but others decide to spend a little to get rid of their old-fashioned items of furniture once and for all.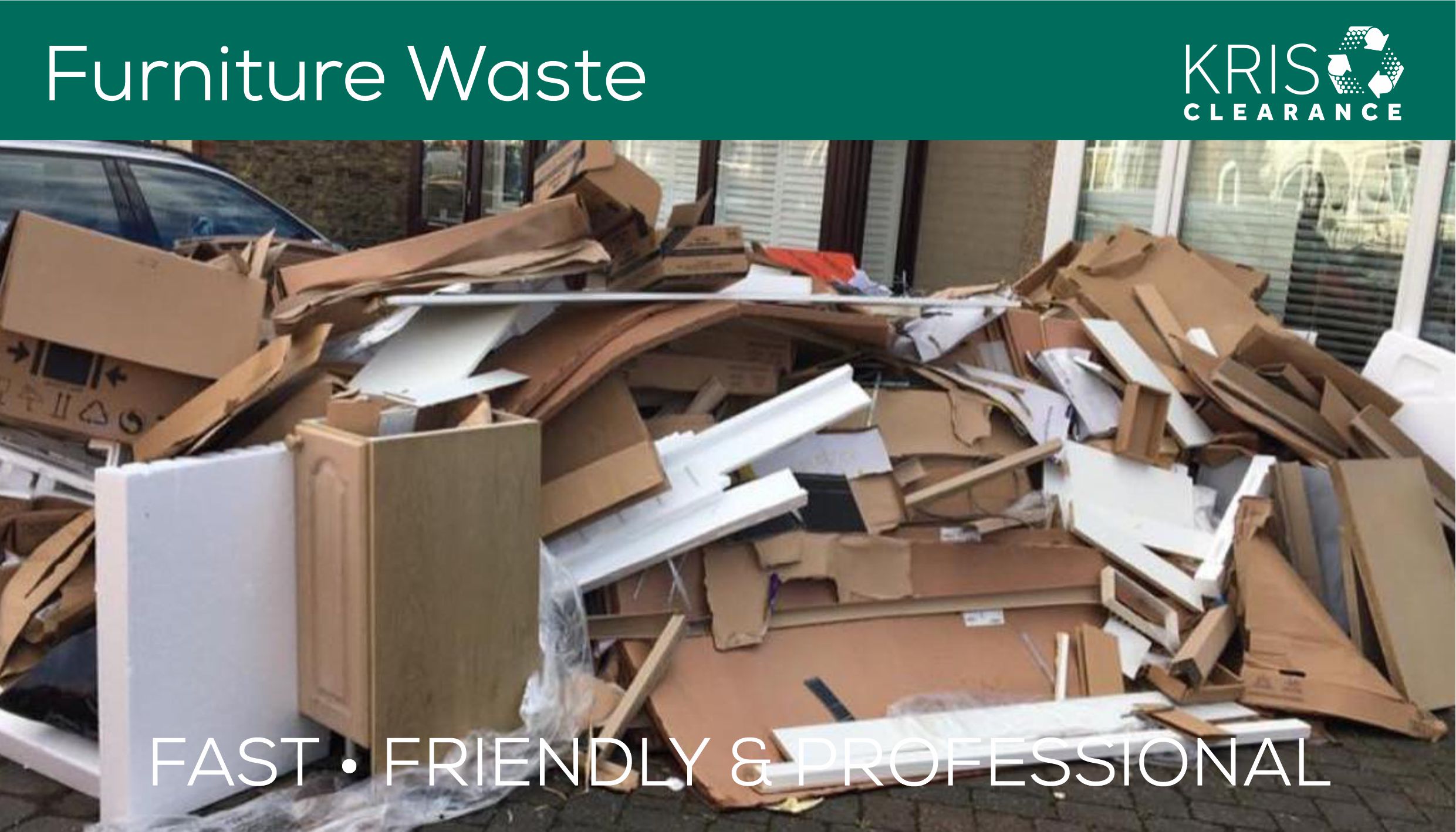 Furniture clearance does not need to be a headache, especially if you opt for a company that is excellent when it comes to the removal of furniture waste. The Kris Clearance Company is considered to be the best company around offering furniture clearance London.
What is even more important, you will not be required to load them onto our truck by yourself ? our strong and fit professionals will take care of them and after securing them inside the container, they will dispose of the items in question at the nearest waste dump.
Furniture clearance may also turn out to be an excellent idea when you look for extra space for other items and old chests of drawers, cupboards, and chairs can be removed from your garage or a storage area alike to make more room for possessions that are of much higher value for you. While ordering furniture clearance London, you can be sure that our professionals will get rid of damaged and worn-out furniture waste that you have no idea what to do with.
Of course, you could try selling the ones being in the most satisfactory condition, but we think that it is simply too much hassle for too little money.
Furniture clearance
The most recommended idea is to place an order for furniture waste London and let the Kris Clearance Company and the experts employed by it get rid of all the leftovers and waste you do not want to move from place to place any more. We can ensure you that the items entrusted us will be excellently secured, not to move of fall down during the transportation, so there will be no problems for third parties as well.
As it can be seen, we provide most comprehensive and personalized services for our customers only. Our company does not settle for mediocrity and that is probably why we are the leader on the market when it comes to professional furniture clearance London.
Try us today and check our full portfolio of services, as aside from furniture waste London removal, you can also take advantage of office clearance and house clearance! There is no need to look elsewhere when you can trust professionals to execute the ordered undertakings with utmost care and diligence.